PADRE VICENTE MACIÁN PRIZE
Year 2018​
1º PRIZE
AVASCULAR NECROSIS POST-GESTATIONAL BILATERAL FEMALE HEAD​
Drs. L Sabaté, J Roca, R Bori, MJ Canals, A Arman, Ll Aguilar, S Celi, M Arimany, A Serra
Orthopedic Surgery and Traumatology Service. Plató Hospital. Barcelona
1st ACCÉSIT​

OBSTETRIC PARESTHETIC MERGER: An underestimated entity?
Drs. Lucía Penide Villanueva, Sánchez Ramírez Nuria, Flores Garnica Luis M.
Chronic Pain Unit of Hellín Hospital.

2st ACCÉSIT
UNUSUAL RESCUE OF A METATARSOFALÁNGIC ARTRODESIS OF HALLUX, IN PATIENT WITH JUCOUD LANDSCAPE ARTROPATHY.
Drs. Josep Manel Casulleras Solans, Ferran Cabañó Ruíz, Caridad E. Torrens Hernández, Maribel Vargas Domingo, Mª Assumpta Prat Puig, Francesca Closa Sebastià
San Juan de Dios Sanitary Park
​Year 2017
1st PRIZE
IN NEUROPATHIC PAIN. WHAT DO WE DO WITH ANTIDEPRESSANTS?​
Drs. Callao Sánchez, Roger, Ferreras Zamora, Júlia, Rodelas Montalvo, Francisco, Remartínez Fernández, Fernando.
(1) Center for Drug Addiction Services, Sagrat Cor de Martorell Hospital.
(2) Anesthesiology, Resuscitation and Pain Therapy Service, Garraf Health Consortium.

1st ACCÉSIT
MIXOPAPILAR EPIDEMIUM OF THE EQUINE CAUDA THAT CAUSES LUMBOCIATALGIA AND PARAPHARPESIA. ABOUT A CASE
Drs. Arranz Roa, Buendía López, Agulló A. y Torres Pérez A.
Regional Hospital of the Northwest of Murcia and the Hospital of Santa Lucía in Cartagena.

2st ACCÉSIT
MANAGEMENT OF REFRACTORY ARTHROPICAL PAIN TO MEDICAL TREATMENT THROUGH ARTHRODESIS SURGERY. SERIES OF CASES OF ADVANCED ANKLE ARTHROSIS.​
Drs. Alonso García; A. López Sastre; J. Rodríguez Prieto; A. Álvarez Castro.
Service of Orthopedic Surgery and Traumatology, University Assistance Complex of León.
Rehabilitation Service, University Assistance Complex of León.
Service of Orthopedic Surgery and Traumatology, El Bierzo Hospital.

DR. LUIS ALIAGA PRIZE
Year 2018​
1º PRIZE
PROSPECTIVE STUDY TO ASSESS THE EFFICACY AND SAFETY OF THE VASCULAR ESTROMAL FRACTION IMPLANT OF THE FAT WITH A MINIMUM OF 40 MILLION ADSC AS A TREATMENT OF GONARTROSIS II-III-IV
Author: Dr. Juan Pedro Lapuente Fernández
Catholic University of Murcia

1st ACCÉSIT
POTENTIAL OF ENDOGENOUS ANALGESIA IN PATIENTS WITH NON-ONCOLOGICAL CHRONIC PAIN: IMPACT ON PHARMACOLOGICAL CONSUMPTION, QUALITY OF LIFE AND SATISFACTION OF THE USER.
Drs. Carmen Sánchez Gutiérrez, Álvarez Tellado I., Ruiz Romero V., Delgado Gascón C.
Hospital Aljarafe Sevilla
​
2st ACCÉSIT
DEXAMETHASONE. AN ANTI-INFLAMMATORY USE IN ANESTHESIOLOGY. OUR EXPERIENCE.
Drs. Pilar Roca Campos, Néstor Jarma Antacle, Miquel Sas Canadell, Noelia Fons Murillo, Gertrudis Adserá Gebellí.
Hospital Sant Pau and Santa Tecla. Tarragona
​
Year 2017
1st PRIZE
RELEVANCE OF AGING IN THE MANAGEMENT OF BREAKTHROUGH CANCER PAIN WITH SUBLINGUAL FENTANYL TABLETS.
Multi-center study Pain Units Catalunya i Balears.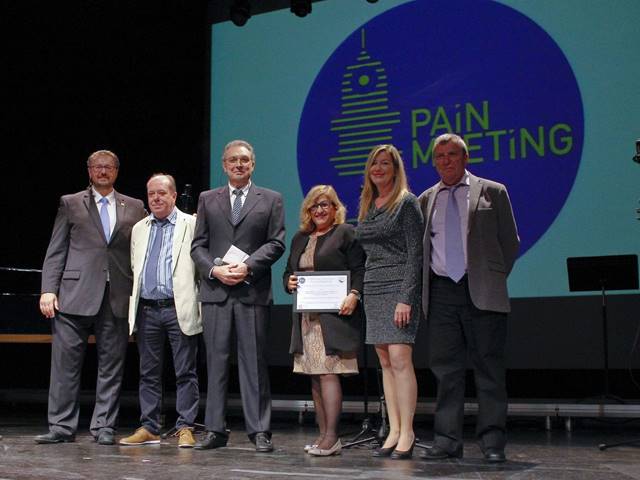 1st ACCÉSIT
CRYSTAL PAIN ATIPICO A PURPOSE OF A CASE.​
Drs. Aida Raigon Ponferrada; Milagros Rivera Perez; González Mesa.
Virgen de la Victoria Hospital of Malaga.
2st ACCÉSIT
POST-OPERATIVE ANALGESIA IN SURGERY OF THE DEFORESITIES OF THE ANTE FOOT WITH HOME HOSPITALIZATION. OUR EXPERIENCE.​
Authors: Francesca Closa Sebastia; Estrella Caridad Torrens Hernández; Pedro Estivill Rodríguez; Josep Manel Casulleras Solans; Maria Assumpta Prat Puig; María Isabel Vargas Domingo.
General Hospital of San Juan de Dios Health Park in Sant Boi.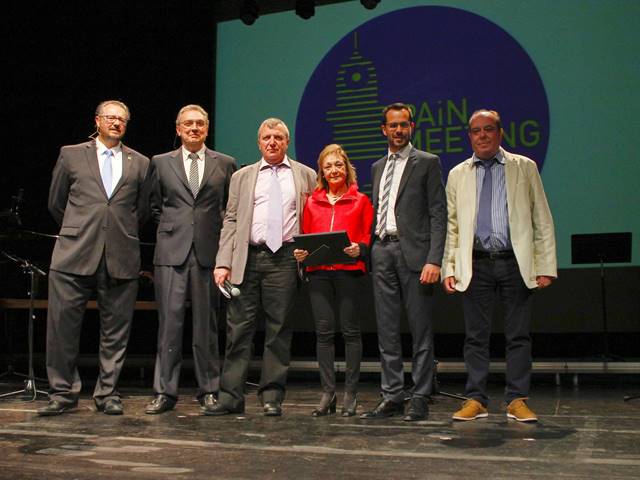 Registration in Congress has the following benefits associated with it
Registration in the Congress
3 nights of Hotel with breakfast
Work meals (Friday / Saturday)
Participation in the 'Padre Vicente Macian' and Dr. Luis Aliaga Awards
Register now

(limited places)